Vietnam's harvest time has become a magnet for photographers, but only we know how to capture the true essence of this incredible season.
This September, we're traveling deeper than ever into the gold terraced landscapes of the northwest. In the company of ViF photographer leader Brian Ng and our team of local specialists, we'll be on the hunt for unique images of both land and people at this dazzling time of year. Far from the tourist trail, we'll look at all aspects of visual storytelling, ultimately creating an authentic, rich narrative of life in the region.
Photos by Adrien Jean – Vietnam in Focus
Cameras in hand, we'll be exploring a variety of techniques and approaches to enhance our images, including experiments with different shutter speeds, a look at color theory, and working in black and white. We'll also have opportunities for epic landscape photography in the mountains and valleys around Mu Cang Chai and Hoang Su Phi – expect some early mornings! As always, you'll get up close and personal with our local friends and hosts, meaning authentic connections, as well as intimate and fun people photography.
We travel in a small group of maximum 5 guests, allowing us to tread lightly, and tailor our experience along the way. We'll learn, laugh and live fully, enjoying the best accommodation, cusine and experiences the northwest has to offer. And you'll be able to customize and extend your trip to include more of our photographic adventures from all around Vietnam.
Here's what some of our guests from last year's Golden Harvest had to say:
I've taken some of my best photos ever with Vietnam in Focus. I'm already thinking of my next trip with them!'
This was my first ever photo tour and I can highly recommend Vietnam in Focus to others. I will definitely go on other tours with them.'
Great photography experience with a very nice team'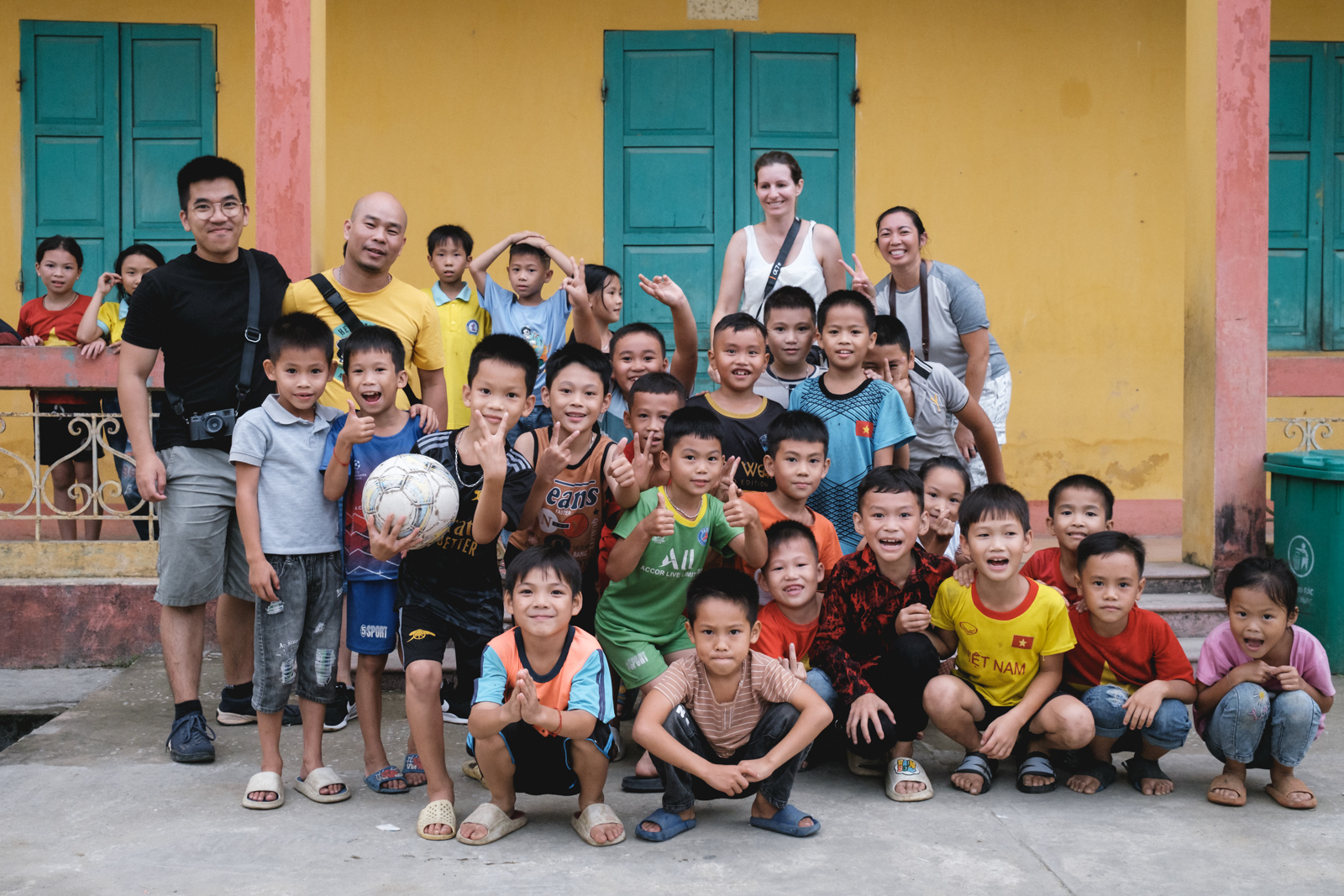 Last year's Golden Harvest group + friends – Vietnam in Focus
Our photography tour leader for Golden Harvest 2023 will be Brian Ng. Originally from New York City, Brian has been working professionally in Vietnam for many years. He specializes in lifestyle portrait photography and much of his work focuses on storytelling and capturing human emotions. In addition to his portraiture, his commercial portfolio includes photo and video in a wide range of work for celebrity and international clients. He is also an accomplished travel photographer, with expertise in landscapes using both camera and drone.
Brian has been leading our photo tours and workshops in Hanoi and the north since 2022, receiving many delighted reviews. A strong Vietnamese speaker, guests have particularly extolled Brian's ability to help them interact with locals, providing memorable experiences and unique people photography opportunities.
Contact us directly or view the Golden Harvest Tour page to learn more about Brian and this year's Golden Harvest.
Stay in focus and see you soon!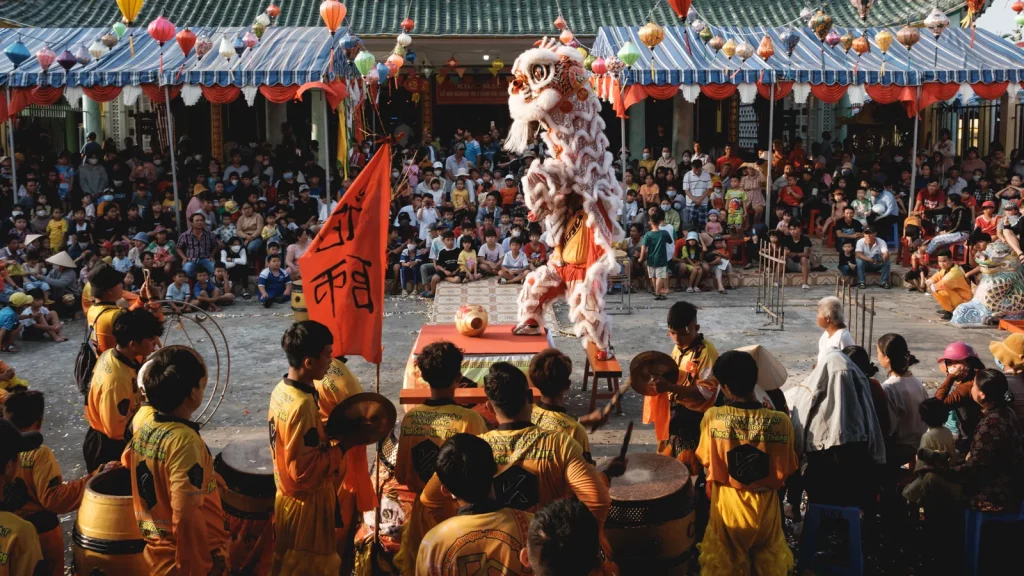 Experience the thrilling Phuoc Hai Whale-Worshiping Festival
Explore southern Vietnam's spectacular coastline and traditional cultures on this immersive photo adventure. Travel by boat down the Saigon RIver to discover the mangroves and salt farms of Can Gio, before heading north to experience the vibrant Phuoc Hai Whale-Worshiping Festival. In Ninh Thuan, we'll encounter the ethnic Cham tribe and the wild volcanic landscapes of Nui Chua National Park en route to remote, palm-fringed Whale Island.