The best traditional festivals in Vietnam for photographers
One of the most exciting things about exploring Vietnam is the number of colorful traditional festivals. These include harvest celebrations, love markets, fire dancing and all kinds of folk festivities, and they occur all across the country at different times of year. However, most foreign travelers know little about these festivals, making them hard to fit into a visit. For photographers, such events are especially attractive, offering a whole range of unique images, as well as an unforgettable experience of authentic local culture.
At Vietnam in Focus, we know many of these festivals well, but are only now building a bank of images and information in order to help photography-lovers attend them more easily. Over the next year, we will be traveling to all of the festivals below. The exact dates are often only confirmed close to the actual event, and we will update these as soon as we have them. Get in touch if you'd like to join us!
2022 – 23 Festivals in Vietnam Schedule
End of January / Beginning of February
Pa Then Fire Jumping Festival
Ha Giang / Tuyen Quang
Gau Tao Festival
Ha Giang
Roong Pooc
Sapa
Ba Be Spring Festival
Ba Be
End of February / Beginning of March
Xen Ban, Xen Muong Festival
Son La
End of March/ Beginning of April
H'Tend Festival
Quang Ngai / Binh Dinh
Thac Con Khmer Festival
Soc Trang
End of April / Beginning of May
Binh Nghia Festival (Cham)
Ninh Thuan
End of August / Beginning of September
Kate Festival (Cham – 7th month of Cham calendar)
Ninh Thuan
September 1st
Moc Chau Love Market
Moc Chau
End of September / Beginning of October
Do Son Buffalo Fighting Festival
Do Son
An Giang Ox Racing Festival
An Giang
End of October
Ok Om Bok Festival
Soc Trang
Featured Tours including Traditional Festivals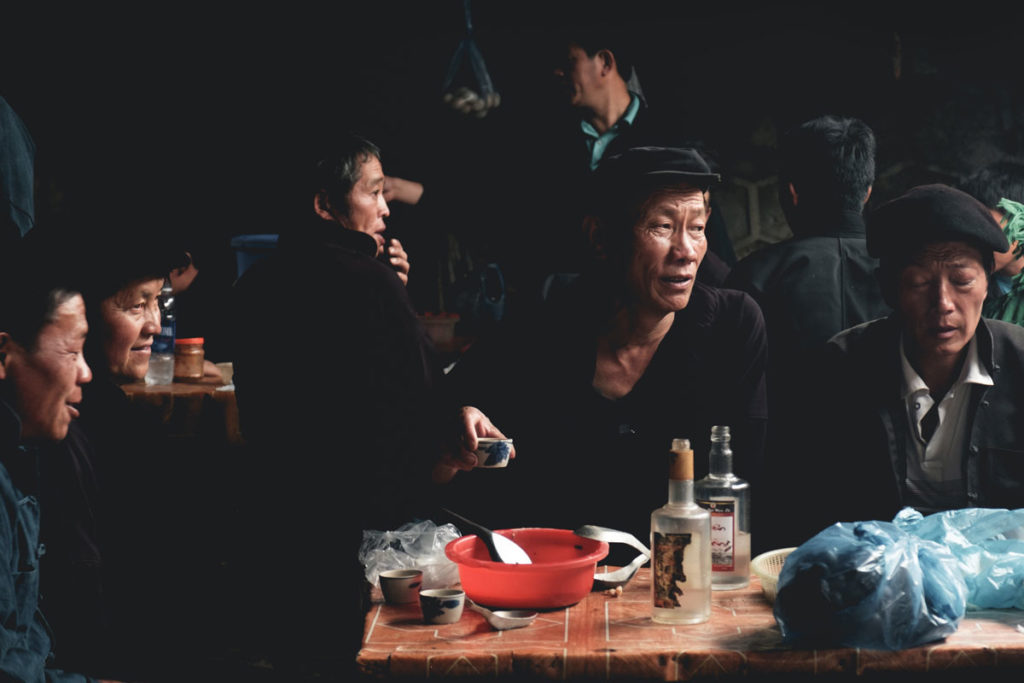 Welcome the New Year with the colorful tribes of Northern Vietnam
Experience the Gao Tau festival, Hmong fire dancing & lunar new year festivities with the Dzao, Hmong & Tay people during far Northern Vietnam's festival season. Cameras in hand, we'll explore the spectacular landscapes and colorful tribal communities around Sapa on a photographic adventure to remember. In the company of our photography team and local Black Hmong guides, this is the ultimate, authentic encounter with Vietnam's hill tribes.