All aboard the Reunification Express!
Discover Vietnam from south to north while learning the art of travel photography. Our journey begins in Saigon, with an exploration of the city's vibrant backstreets. After a short train trip to coastal Mui Ne and Nui Chua national park, we head to the thriving beach city of Danang. From there, it's time to cross the Hai Van Pass to Hue, one of the world's most spectacular rail journeys. We then enjoy a couple of days cruising in the azure waters of Ha Long Bay, working on our seascapes. Our final stop is the historic capital of Hanoi, home to 'train street', among other unique attractions. Over the course of the tour, with the guidance of our Vietnam in Focus tour leaders, we capture a photographic story of life throughout this diverse country.
This is a premium photographic adventure, and we'll enjoy the best accommodation available along the way. We'll also taste the most delicious cuisine in a part of the world already renowned for its culinary excellence. Between short train journeys, we travel by spacious and comfortable minibus, with an extra vehicle to transport our luggage between accommodation. The trip also includes two domestic flights.
Our close connection to the people of this region, local friendships and many years of experience give us unparallelled access to the authentic life of locals and the area's most stunning vistas. As working photographers and journalists, with many years of teaching experience, we provide you unique insights and knowledge about Vietnam and photographic storytelling.
This trip involves moderate activity: travelers should be in good health, comfortable walking or standing for extended periods, and prepared for several hours of activity on some days. Excursions may include navigating uneven terrain, and walking on paths with steep ascents/descents. Those who are prone to motion sickness may be uncomfortable on the train or during drives on bumpy roads. We will also spend two days and one night aboard a luxury junk in Ha Long Bay. Although the water here is very calm, those prone to seasickness may feel uncomfortable.
Our photographers are no ordinary guides. We're adventurers, teachers and assistants, as well as experienced shooters.  We're up at dawn to catch the best light, and always looking out for unexpected moments and details that make for great photography. Our guides are committed to making sure you enjoy exploring Vietnam through photography as much as we do. Your pictures and your experience are always the priority.
Digital Camera or Film Camera
Selections of lens
Cable release
Tripod
Memory cards
ND Graduated filters
Laptop/tablet
Storage device
Throughout the trip, we stay in comfortable and stylish hotels and resorts with many amenities.  All have been carefully chosen based on personal research and experience, and offer top quality service. During our two nights on the train, we travel in comfortable shared 4 bunk compartments. You may book a private compartment for a surcharge.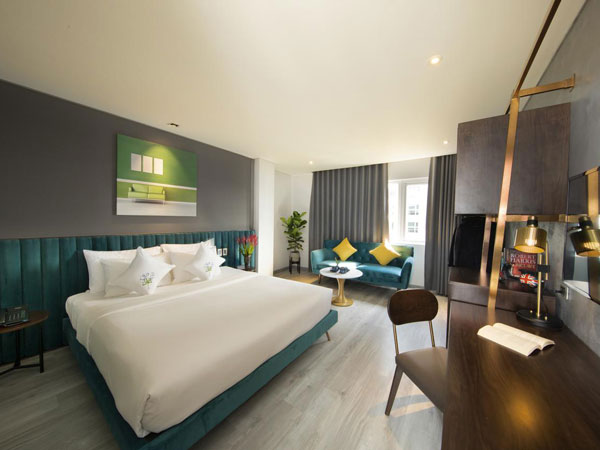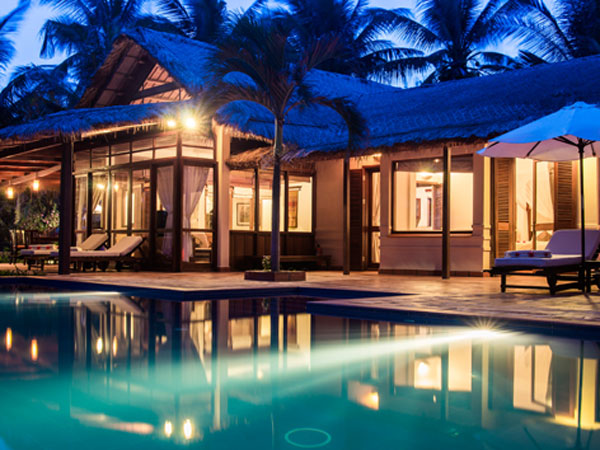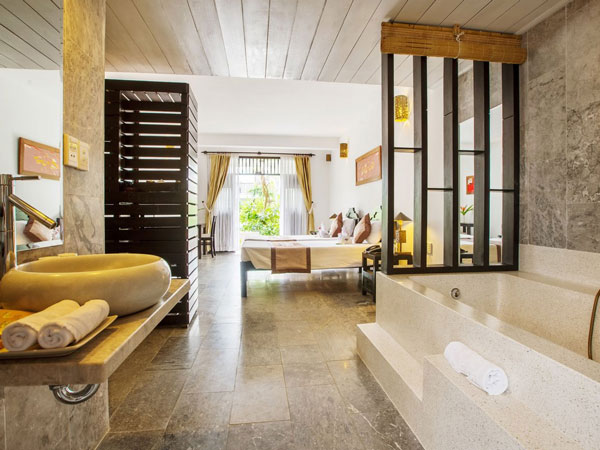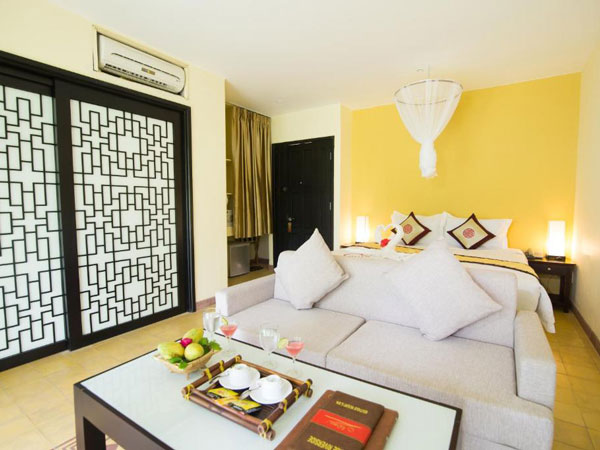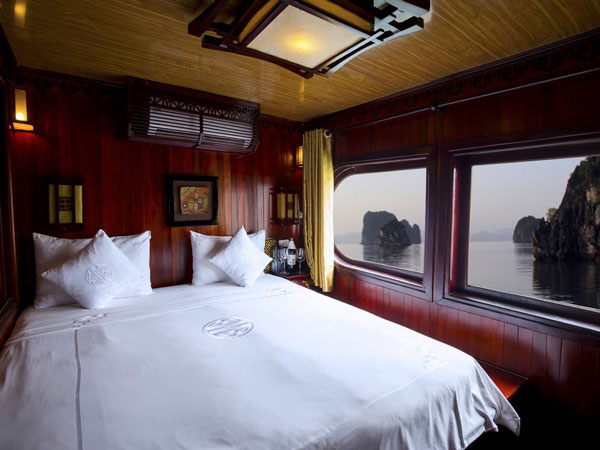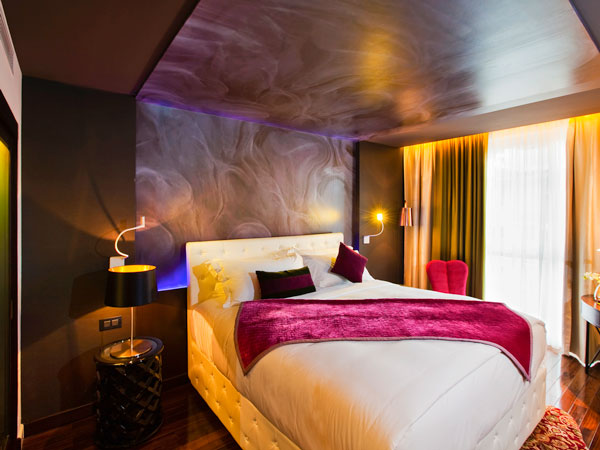 Saigon – Alagon Saigon Hotel & Spa (optional upgrade to Park Hyatt)
Mui Ne – Victoria Phan Thiet Beach Resort & Spa
Hoi An – Hoi An Coco River Resort & Spa
Hue – Hue Riverside Boutique Resort & Spa
Ha Long Bay – Private Junks with Indochina Junk
Hanoi – Hotel de l'Opera
The re-unification express trains are in good, clean condition, and we will be traveling by the best class available. There are clean toilets and washing facilities onboard, and the carriages are air-conditioned. The railway tracks are single gauge, meaning that trains travel at relatively slow speed. There are dining facilities onboard, although we have timed our journeys so we have all of our meals at quality restaurants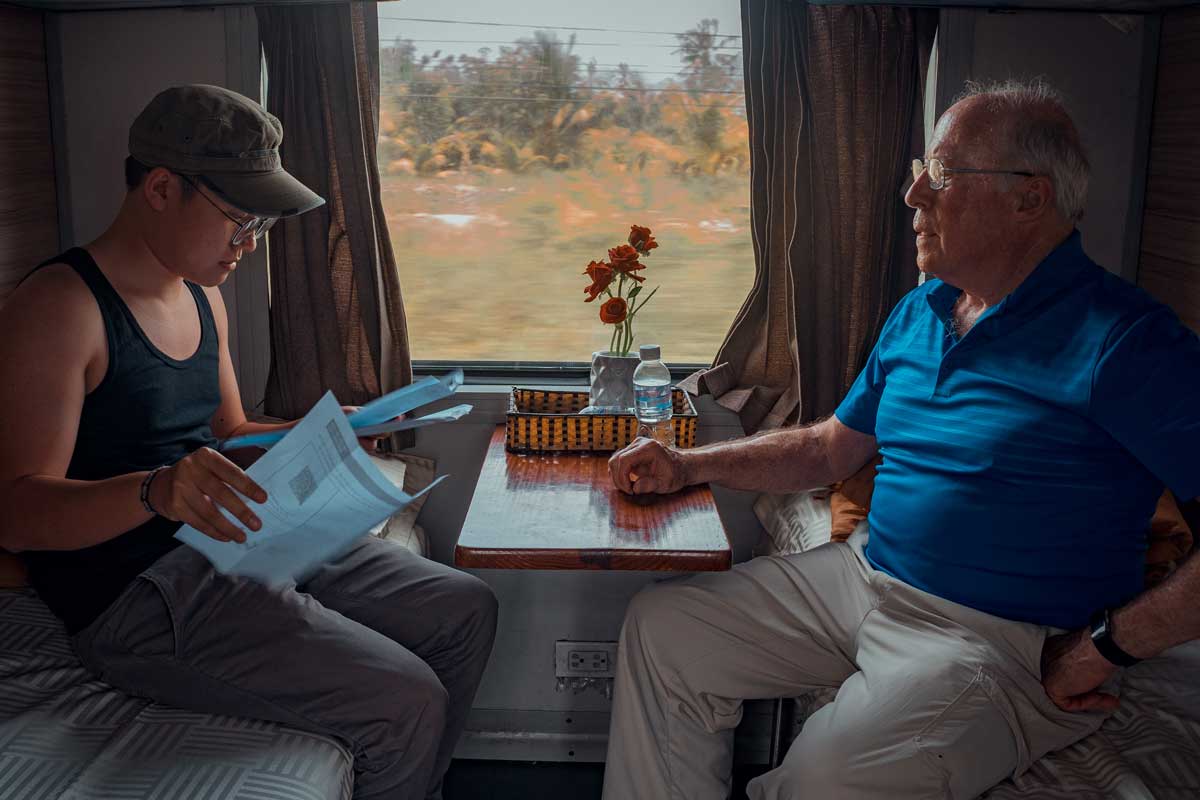 | Year | Date | Price |
| --- | --- | --- |
| 2023 | 21st April | $3850 |
| 2023 |  4th September | $3850 |
| 2024 | 21st April | $4200 |
| 2024 | 2nd September | $4200 |
| 2025 | 21st April | $4200 |
| 2025 | 8th September | $4200 |
| 2026 | 21st April | $4200 |
| 2026 | 7th September | $4200 |
| 2027 | 21st April | $4200 |
| 2027 | 6th September | $4200 |
Prices are per person based on double occupancy and do not include international airfare to/from your destination or internal flights during the tour. Single supplement is available at $300 per person.
Surcharges may apply to certain travel dates based upon international or local holidays, as well as local events and festivals. All prices and fares are quoted in U.S. dollars and subject to change. See the terms and conditions for this trip for more information.
We offer an early bird discount of 5% if  tour bookings are made at least 12 months in advance of departure. 
We take an initial holding deposit of $500 per person, which is non-refundable. The remainder is due three months in advance of the departure date. We also confirm tour departure at this point, and people can go ahead and book flights.
Tour cancellations incur a fee based on your time of notice before the tour commences.
The time frame and fees for cancellations are as follows – 
90 to 61 days before departure is 25% of the trip price.
60 to 46 days before departure is 50% of the trip price.
45-0 days prior to departure is 100% of the trip price.
We take a maximum number of five guests per tour leader.  With larger groups we will split between two tour leaders.
Tour departures will be confirmed three months in advance, and depend on a minimum number of guests.  Guests should not book flights until they receive confirmation of the tour departure.
Our Vietnam by Rail tour is available during the months of March to June and August to November. We officially run this tour on our designated dates (April and September) but the tour can be booked privately at any stage during the available months. If requested the tour can also be run in reverse from North (Hanoi) to South (Saigon)
Transfers upon arrival and departure
Accommodation as indicated in the itinerary
All transportation
Meals as indicated in the itinerary
Daily activities and excursions as indicated in the itinerary
All gratuities
local guides and government permits
Airfare to and from destination, as well as internal airfare where applicable
Trip cancellation insurance or any other travel insurance
Visas
Alcoholic beverages
Steven
California
My wife and I recently returned from a twenty-day tour with Vietnam in Focus where we participated in their Vietnam by Rail and Golden Harvest tours. We are thrilled to share that we had a fabulous time. The photography guides were excellent and thoroughly knew the region that they were covering. They were able to unobtrusively place us in natural and interesting settings to photograph the people, customs and regions of Vietnam. We both came back with a portfolio of images that show this and are proud of. The accommodations, drivers and coordination were also excellent. Alex and Yen were very helpful during the planning phase, modifying parts of the trip for our requests and photography style. The meals were wonderful and we think they should add the words "food tour" to their descriptions. We hope to come back in a year or so to participate in a few other of their tours.