We run acclaimed private and small-group photo tours throughout north, central and south Vietnam. Whether you are a beginner, serious amateur or professional photographer, we can help you to capture incredible shots, and enjoy an unforgettable, authentic experience of this fascinating country.
Our photo tours have been recommended by Lonely Planet, The Guardian and Le Petit Fute, as well as holding a Certificate of Excellence from Trip Advisor for over a decade. We are officially licensed by the Vietnam National Administration of Tourism to run tours and workshops, and have led groups from National Geographic and the Travel Channel.
We also love to make a difference. We work with local NGOs like Peace House Shelter, Change, and the Centre for Women and Development to raise awareness about social and environmental challenges in Vietnam. 
We have been running acclaimed photo tours throughout Vietnam for many years. We know our way around – and where to get the best pictures – better than any other photo tour operator. Our team of local expert photographer guides also boast unparalleled, up-to-date knowledge of their respective areas, in north, central and southern Vietnam. All of this allows us to craft authentic photography experiences with an incredible depth of detail – exactly what you need to capture your dream images. No wonder National Geographic, the Travel Channel and international Fujifilm Creators pick us to guide them.
We personally research and design all of our photo tours, making them completely original to Vietnam in Focus. Our guests often remark that they've never taken a tour quite like ours anywhere in the world. It's one reason we have over 350 five star reviews at Trip Advisor, and have held a Certificate of Excellence for 10 years. Most telling of all, our guests keep coming back for more.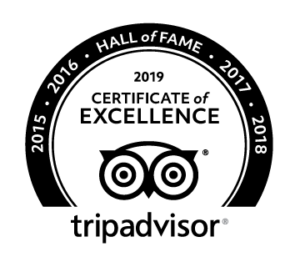 Vietnam in Focus originated from our combined passions for photography, adventure and Vietnam. We are working photographers, obsessive explorers, and full-time students of Vietnamese culture, and we love to share our passion. That includes a passion for making a difference to society and the environment, through our work with local NGOs. 
A comprehensive, instructional, and inspirational voyage of discovery. My guides and tutors became good friends who went out of their way time and again to enhance the travel experience and photographic learning curve. They were thoughtful and patient, yet diligent and persistent as they led me to experience Vietnam (and this was my third visit) in new dimensions. An amazing trip!
We felt we saw the 'real' side of Vietnam and had experiences we never would have if not on tour. Our guide was very helpful regarding camera settings, composition and editing. His personal knowledge when back in Hanoi was also very helpful - he spent time with us outside tour hours helping us out. If you're into photography I can't recommend this firm enough. If I ever venture back I will most definitely use them again.
We had a great, local experience in Hanoi with Vietnam in Focus. I know we would not have had the same impression of Hanoi if we had not been with the excellent guides Duc and Linh on our tour. They showed us local spots that we would have missed on our own. They were both attentive to our camera settings and angles while helping us set up shots. The numerous fantastic shots we were able to take have formed the memories we have of our stay in Hanoi.
Our team of photographer guides are at the heart of Vietnam in Focus. We're explorers, teachers, entertainers, and of course highly-experienced shooters. We are street photographers, documentarians, travel shooters, drone pilots, fashion portraitists and even underwater photographers – but on a tour with us, you'll always learn how to shoot in your own style. Our guides absolutely love to get involved in local life, and they'll make you feel at home wherever you go – whether it's a tea shop alongside Hanoi's railway tracks, a docker's workshop in Danang, or a Red Dzao stilt house in Ha Giang.
We love getting off the beaten track on holiday and these tours certainly delivered that. We found ourselves in places we would never have dreamt of exploring even if we happened to stumble upon them.    Our guides were all enthusiastic, friendly and passionate about sharing their photography experience. All our tours had a common thread of creating photographic stories which I really appreciated as it is not something I've considered previously. A big thank you to the whole team, particularly our guides, for giving us such a memorable time in Vietnam and helping us make photographs we're proud of.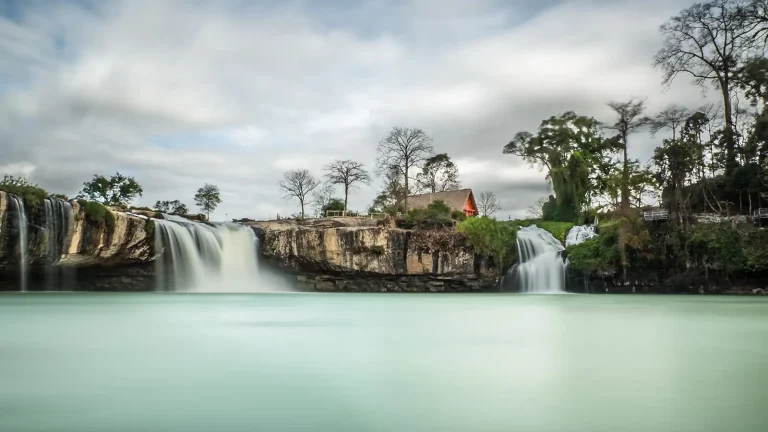 Discover Tây Nguyên, Vietnam's Central Highlands, a captivating region known for its lush landscapes, diverse cultures, and coffee heritage. Immerse yourself in the enchanting beauty of rolling hills, pristine waterways, and vibrant ethnic traditions. Explore verdant forests, terraced fields, and serene lakes while experiencing the rich Gong culture. Major cities like Buon Ma Thuot and Pleiku provide gateways to this unique world, offering both modern comforts and cultural heritage. Trek through national parks, go mountain biking, and explore breathtaking waterfalls, all in this highland paradise.
Our upcoming Featured Tours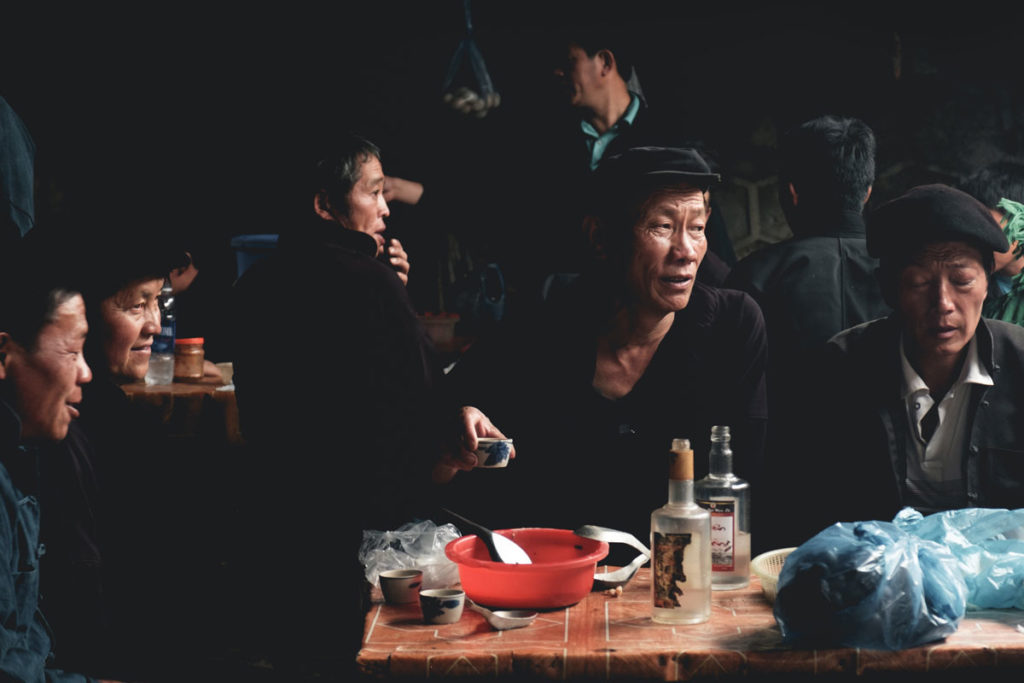 Welcome the New Year with the colorful tribes of Northern Vietnam
Experience the Gao Tau festival, Hmong fire dancing & lunar new year festivities with the Dzao, Hmong & Tay people during far Northern Vietnam's festival season. Cameras in hand, we'll explore the spectacular landscapes and colorful tribal communities around Sapa on a photographic adventure to remember. In the company of our photography team and local Black Hmong guides, this is the ultimate, authentic encounter with Vietnam's hill tribes.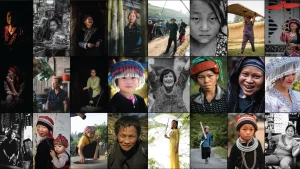 Vietnam In Focus is thrilled to announce our latest photography contest open exclusively to  overseas photographers. Whether you are a "pro" with a professional camera or an amateur with a smartphone, don't hesitate to share your work!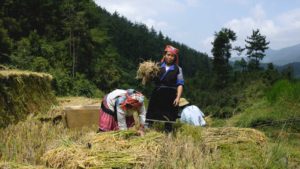 Vietnam's harvest time has become a magnet for photographers, but only we know how to capture the true essence of this incredible season.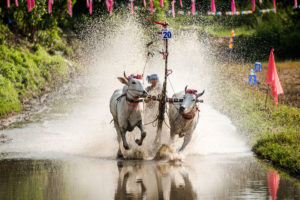 Photographer Juan's visual story about the Ox Racing Festival and the running of the Mekong Bulls.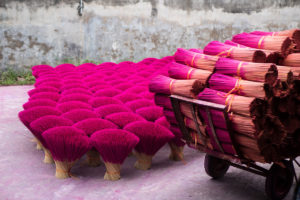 Meet Hanoi's Incense King. An exclusive interview with Mr Long and an look into his family Incense making business in Quang Phu Cau Village.
Are you a photographer or photo tour company thinking of bringing a group to Vietnam?  We work with select individuals and companies from abroad to help them organize unique photo adventures in the region.  These have included renowned international photographers with credits in media outlets like National Geographic and US, Europe and Australia-based operators running photo tours internationally.