Stunning mountain landscapes and a harvest-time encounter with the Montagnards
Spectacular northwest Vietnam, draped in gold. As the rice harvest approaches, the terraces of Mu Cang Chai and Sapa go from green to gold in a matter of weeks. We travel across this visually astounding region, picking out the perfect spots for landscape photography. In many places, the local hill tribes are already cutting the crops, and we'll also capture authentic portraits of rural life. Throw in some colorful tribal markets and the unforgettable hospitality of the Montagnards, and it adds up to one incredible experience. A unique opportunity to photograph northern Vietnam, at a dazzling time of year.
Our Golden Harvest Tour is a premium photographic adventure, and we'll enjoy the best accommodation available in the region, from stylish bamboo eco-lodges to mountain resorts and restored H'mong forts. We'll also taste the most delicious cuisine in a part of the world already renowned for its culinary excellence.
We travel by spacious and comfortable minibus, with an extra vehicle to transport our luggage between accommodation. At the same time, our close connection to the people of this region, local friendships and many years of experience give us unparalleled access to the authentic life of the ethnic minorities and the area's most stunning vistas. As working photographers and journalists, with many years of teaching experience, we provide you unique insights and knowledge about Vietnam and photographic storytelling.
For the ultimate mountain photo adventure through Northern Vietnam, we head north to capture 'the season of golden rice' on the towering rice terraces of Mu Cang Chai and golden paddy fields in remote Hoang Su Phi. With the rainy season over and the harvest fast approaching, the paddies go from bright green to gold in a matter of weeks, making for spectacular landscape photography.
In many rice paddies, the local hill tribes are already cutting the crops, and we'll capture stunning portraits of rural life. 
This photographic adventure involves moderate activity: travelers should be in good health, comfortable walking or standing for extended periods, and prepared for several hours of activity on some days. Excursions may include navigating uneven terrain, and walking on paths with steep ascents/descents.
Our photographers are no ordinary guides. We're adventurers, teachers and assistants, as well as experienced shooters. We're up at dawn to catch the best light, and always looking out for unexpected moments and details that make for great photography. Our guides are committed to making sure you enjoy exploring Vietnam through photography as much as we do. Your pictures and your experience are always the priority.
Digital Camera or Film Camera
Selections of lens
Cable release
Tripod
Memory cards
ND Graduated filters
Laptop/tablet
Storage device
Throughout the trip, we stay in quality 4 star hotels or the best mountain eco-lodges available locally.  In some places there are shared bathroom facilities.  There is a surcharge for single bookings.  If you are open to sharing with someone outside your group, we will do our best to make sure your preferences are met.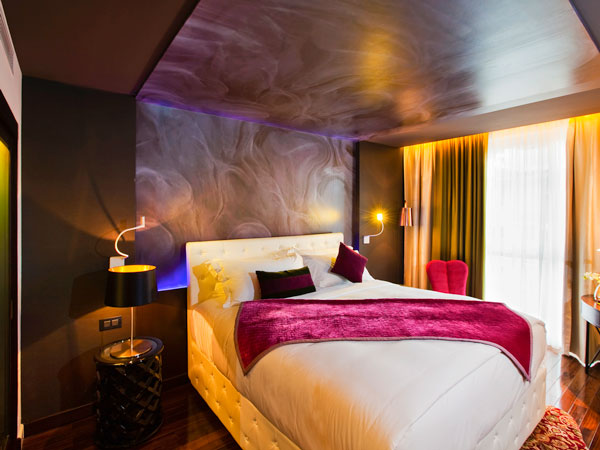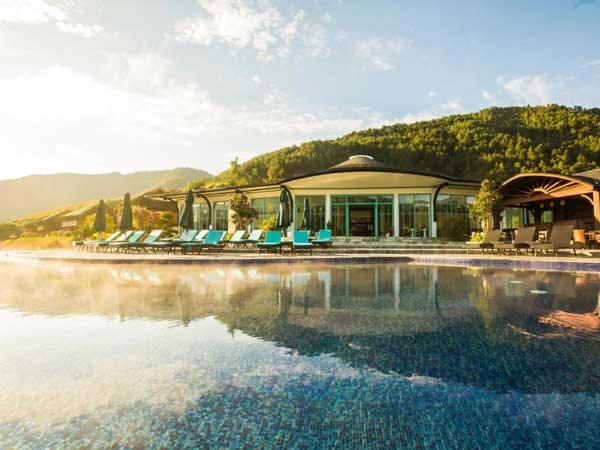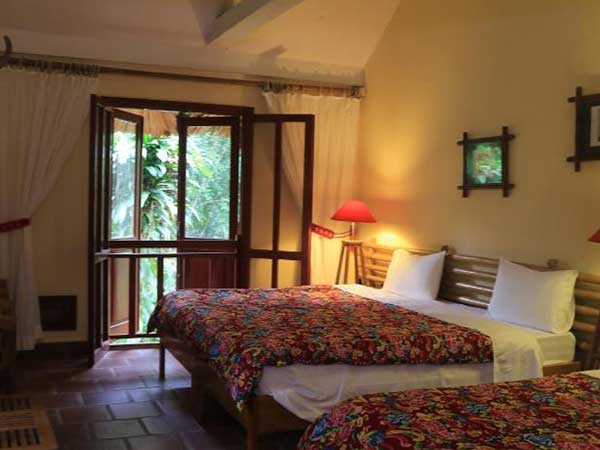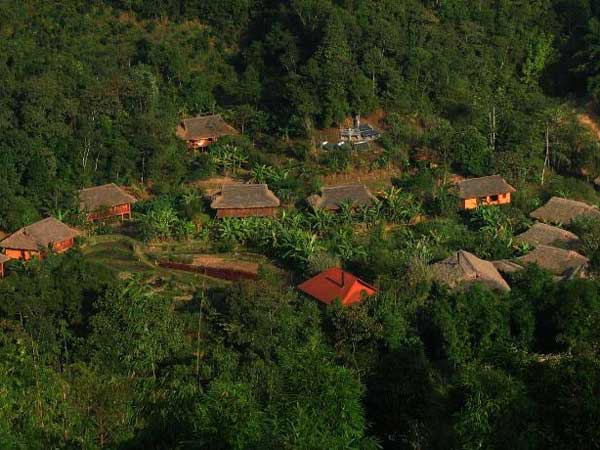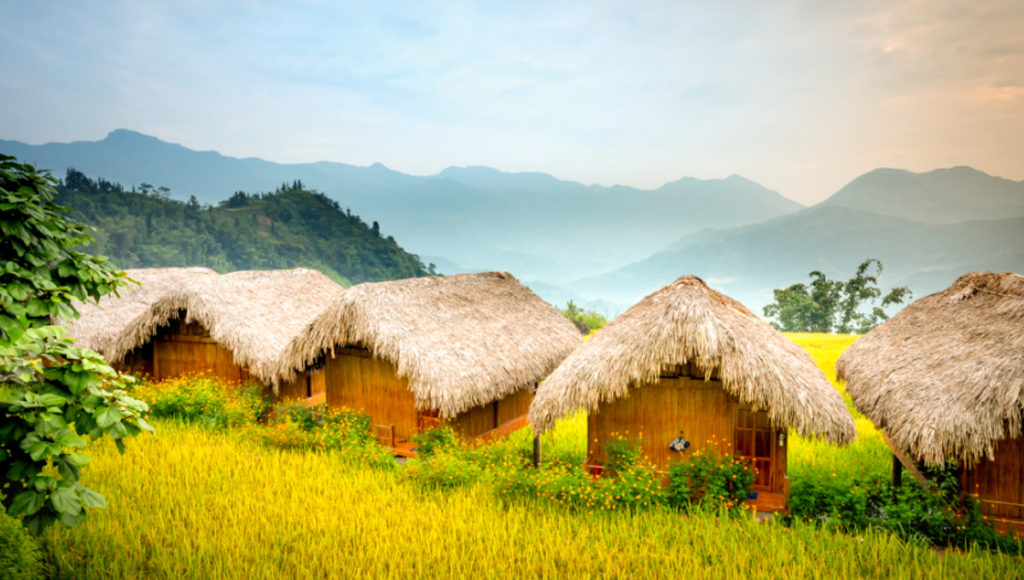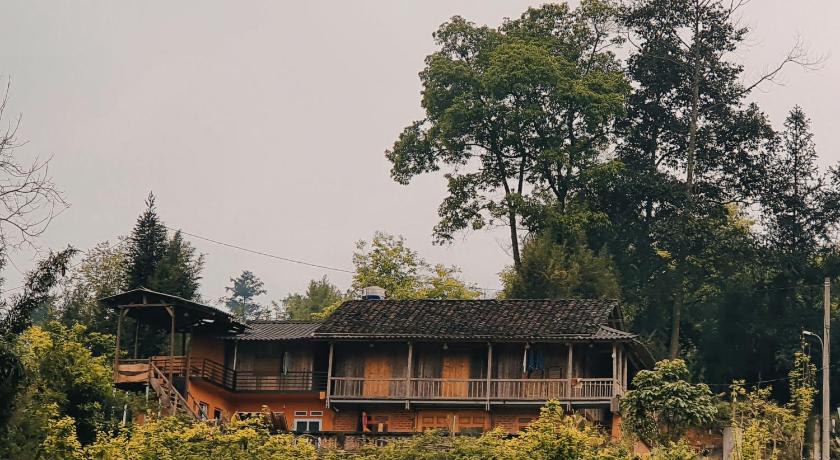 The detailed list of accommodation for the tour is –
Location – Hotel
Hanoi – Hotel de l'Opera
Pan Hau – Pan Hou Eco Lodge
Hoang Su Phi – Hoang Su Phi Binh Minh
Bac Ha – La Beaute de Bac Ha
Luc Yen, Yen Bai – Xoi Farmstay
Tu Le, Yen Bai – Tu Le Champ Resort
Throughout the tour we travel by comfortable, air-conditioned 16 seat private minibus.  There will be enough room in the vehicle to carry our maximum 5 guests, guide, driver, luggage and camera gear.  Please however bring a maximum of 1 large suitcase, small daypack and/or camera bag.
| Year | Date | Price |
| --- | --- | --- |
| 2023 | 18th September | $4239 |
| 2024 | 17th September | $5040 |
| 2025 | 18th September | $5040 |
| 2026 | 17th September | $5040 |
| 2027 | 16th September | $5040 |
Prices are per person based on double occupancy, and do not include international airfare to/from your destination or internal flights during the tour. Single supplement is available at $500 per person. Surcharges may apply to certain travel dates based on international or local holidays, as well as local events and festivals. All prices and fares are quoted in U.S. dollars and subject to change. See the terms and conditions for this trip for more information.
We offer an early bird discount of 5% if  tour bookings are made at least 12 months in advance of departure.
We take an initial holding deposit of $500 per person, which is non-refundable (unless Vietnam in Focus calls off the trip). The remainder is due 3 months in advance of the departure date. We also confirm tour departure at this point, and guests can go ahead and book flights.
Tour cancellations incur a fee based on your time of notice before the tour commences.
The time frame and fees for cancellations are as follows –
90 to 61 days before departure is 25% of the trip price.
60 to 46 days before departure is 50% of the trip price.
45-0 days prior to departure is 100% of the trip price.
We take a maximum number of 5 guests per tour leader.  With larger groups we will split between two tour leaders
Tour departures will be confirmed 3 months in advance, and depend on a minimum number of guests.  Guests should not book flights until they receive confirmation of the tour departure.
This northern tour through Vietnam is available annually during the months of January to May and from August to December. We officially run this tour on on our designated dates near the end of September during the Golden Harvest (when the rice paddies turn from green to gold) but the tour can be booked privately at any stage during the available months .
Transfers upon arrival and departure
Accommodation as indicated in the itinerary
All transportation
Meals as indicated in the itinerary
Daily activities and excursions as indicated in the itinerary
All gratuities
local guides and government permits
Airfare to and from destination, as well as internal airfare where applicable
Trip cancellation insurance or any other travel insurance
Visas
Alcoholic beverages
Juniper (USA)
This definitely was one of the best things I did in Vietnam. Colm, Mansour, Boris and Duc were all wonderful and taught me so much more about using my camera settings, how to shoot photos in different lights, and how to frame your shots to make them more appealing and interesting. It provided a wonderful opportunity for photos and it was a very unique experience.
The photographers exuded enthusiasm and a love of photography that was undeniably infectious. As with any tour or service, you only get what you put into it, so to really learn from these guys and this experience, be open to engaging them on sharing their technical skills and getting to them to demonstrate how they think about and might approach a shot. What I learned is that these photographers aren't just there to walk you around and stand by while you do your thing, but rather they engage with you, discuss their life with you and how they got to where they are today, share their way of thinking about photography and help you think about how to approach a subject differently than you otherwise might.
If you like to view a country from afar and not get dirty, don't choose this trip – but if you want to meet the people, learn from them and gain a glimpse and some understanding of the people and their way of life, then I highly recommend you contact Vietnam in Focus for your trip of a lifetime. Their sound knowledge, choice of sites and activities and their photographic tour guides are just something special you don't find everyday. Thank you so much for enriching my life everyone.