Vietnam in Focus was founded by Alex Sheal and Colm Pierce. The two arrived in Vietnam ten years ago, and immediately struck up a friendship, exploring the highways and byways of the country and publishing articles and photo-stories about their experiences.
In 2012, they created Vietnam in Focus, a photo tour company based on their experience and endless passion for travel and photography.  To this day, their guiding principle when creating any tour is the idea of 'story'.  While other photo tour companies may just take you to a nice location and give you some tips, on a Vietnam in Focus tour you will learn the art of photographic storytelling.
Since 2012, new friends have joined the team, all bringing their own special skills and enthusiasm to Vietnam in Focus.  Our publication credits include The New York Times and Vice Magazine, and we have a combined experience in tourism of many years.  All of this ensures that ViF's tours are the best on offer in this amazing region.
We are passionate about providing guests with the best possible experience in Vietnam, and fantastic pictures to prove it.  That's why we have handpicked and personally trained all of our brilliant photographer guides.  We also support our guides before and during every tour with planning and advice, and remain in constant contact with your group leader to make sure the tour is perfect.  Our guides are all working photographers with impressive portfolios, and residents of Vietnam.  They have extensive experience of travelling and touring throughout the country and wider region.  Most importantly, they have a special passion for sharing their skills and knowledge with guests.  You can read great reviews of all of our individual guides at our Trip Advisor page.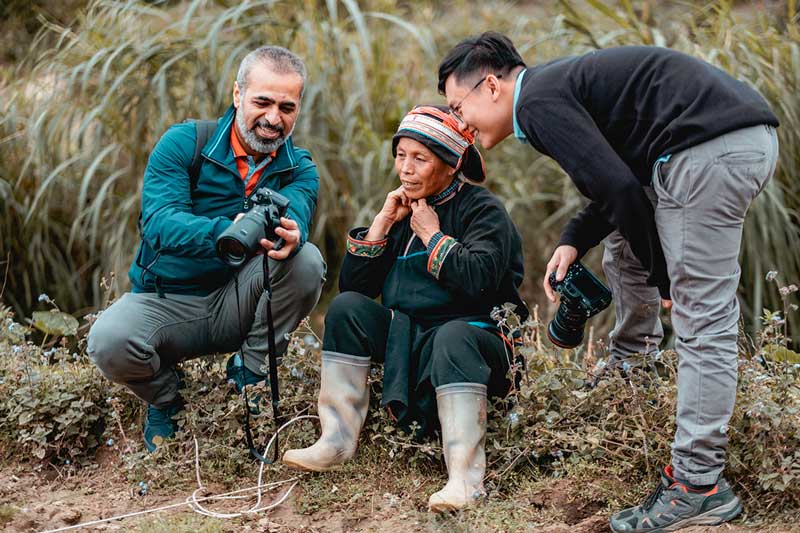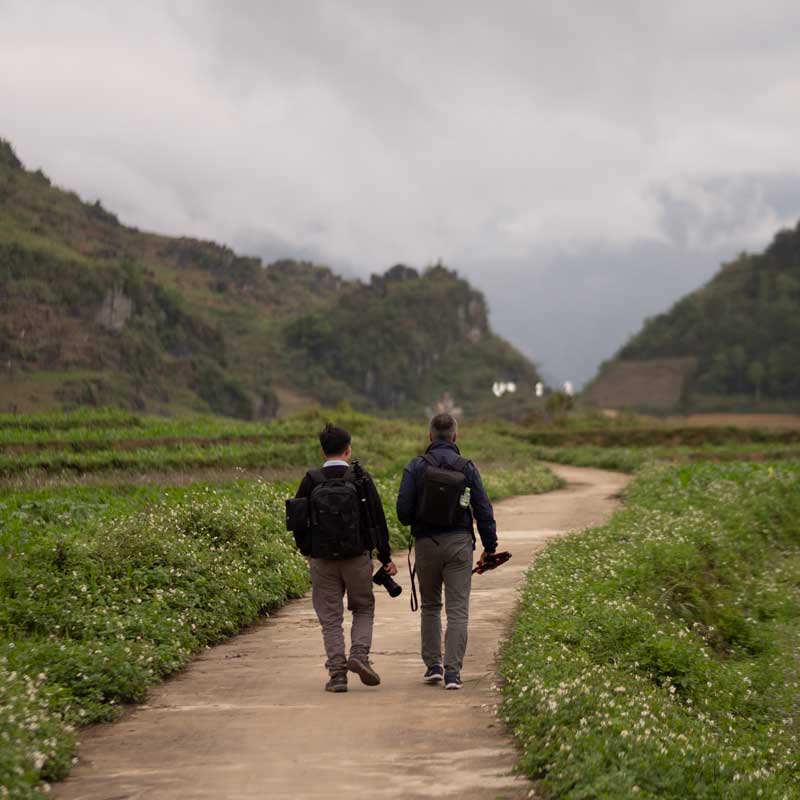 As avid travellers and working photographers ourselves, it's no surprise that we are renowned for creating incredible itineraries.  We know what it takes to make an unforgettable experience, as well as get fantastic pictures.  We also understand that travelling the backroads and byways of Vietnam can be challenging, so we balance our itineraries perfectly between adventure and comfort, ground covered and the best spots fully explored.  It's an honour for us to share the Vietnam we know and love so well with other passionate explorers and photographers.  We'll work personally with you to ensure you get exactly the right itinerary for you and your group.
Over many years of travel and touring with photography groups and individuals, we've developed a network of accommodation and restaurant options in Vietnam that are second to none.  Key to our thinking in this area is the experience of staying or eating at each of these places, and we aim to strike a perfect balance between character and quality.  Although this can be a huge challenge in the less-developed parts of the country, it only makes us even happier when we hear our guests acclaiming the incredible meal they shared with a Red Dzao family in Ha Giang, or the sudden luxury of a herbal sauna in the mountains of Hoang Su Phi, or the opulent colonial splendour of a hotel in Hanoi.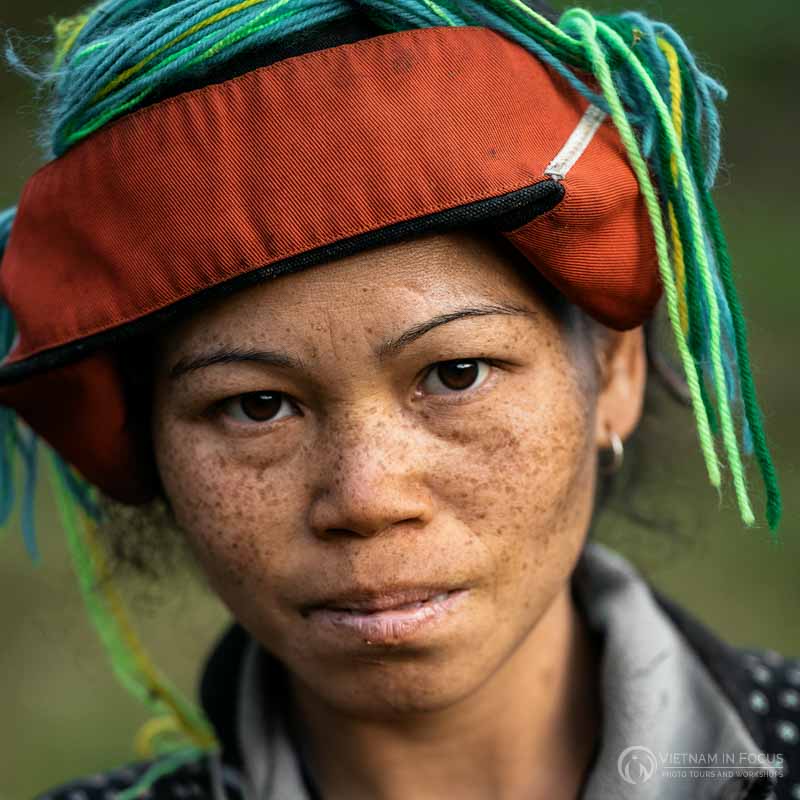 Working within your budget
We can tailor-make any tour, all year round, based on the unique needs of your guests and budget. When you partner with us, we will take care of everything, ensuring all of the necessary documentation and permits required for a smooth and hassle-free trip.
Our unparalleled knowledge of travel and culture in Vietnam, and where and when to get the best shots, mean we are experts in designing tailor-made photo tours.  We have planned and run tours for everyone from professional photographers on a mission to amateurs who want to get to know their cameras better on an adventure.  Each person and group is different, so once you've completed the few questions below, expect to answer a few more before we can create your ideal photographic adventure.
Here's what recent guest Deborah had to say –
"I went on a tailormade 8 day photographic tour to Sapa, Ninh Binh and Halong Bay organised by Alex and Hai Yen at Vietnam in Focus and led by Duc along with Hanoi tours by Boris (thanks for Hanoi photo storytelling) and Hai.(thanks for the incense tour)  It was an amazing experience. The team all show great passion and professionalism. Vietnam has beautiful scenery and friendly, photogenic, local people. Duc is a talented and creative photographer and great teacher. He provided ideas on composition and technical advice helping me to get the best photos. He was able to connect with Vietnamese people to facilitate things and gave me insights into the Vietnamese culture. He always went the extra mile to make sure that I had a great trip. Thanks to the whole team. I would thoroughly recommend them and I hope to go back for another trip in the future."
General Enquiry ( English ): 0795150522
General Enquiry ( Vietnamese ): 0375658914