5 Tips for Getting Great Photos of Danang
Danang is not the first place most travellers think of when they think of Vietnam. There are so many strange and stunning places in the country that this simple seaside city often gets forgotten.
In particular, Danang is often overshadowed by the fishing village of Hoi An, its World Heritage Site neighbour. However, as beautiful as this lantern-laden town may be, there's no denying that it's often overcrowded with tourists. 
Danang is becoming a best-of-both-worlds destination, offering both business and beach life as well as city and countryside scenery, without the crowds of Hoi An. But with such a diverse and eclectic landscape, photographers often don't know where to start.
We're here to help you get great photos of Vietnam's most underrated city!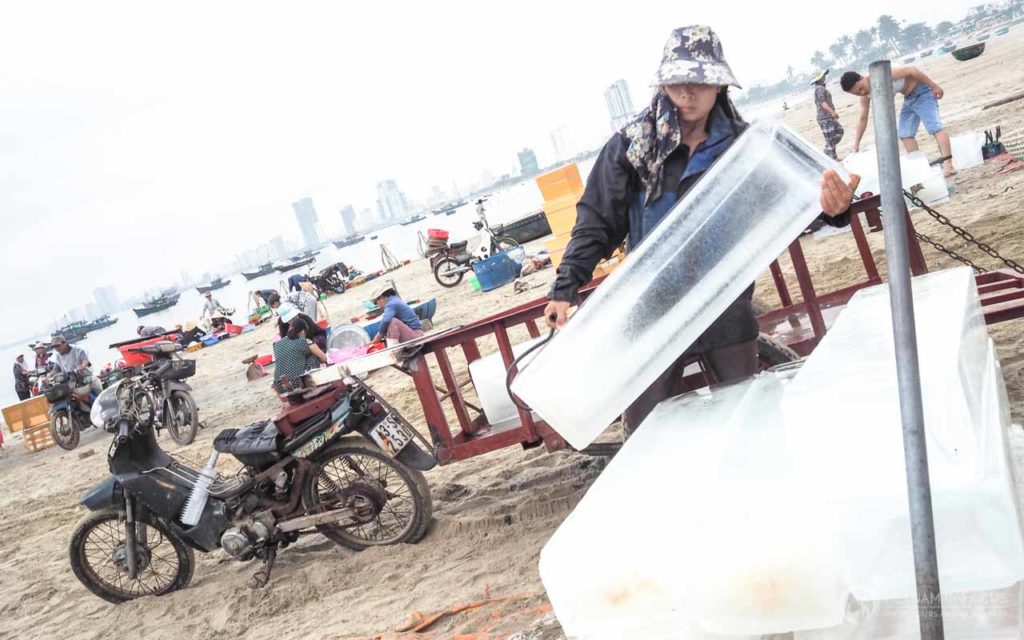 If you're an early riser, Danang's beaches are the perfect place to capture a spectacular sunrise or local fishermen bringing in their catch.  At dawn, some parts of the city beach fill with traders buying up fresh seafood on behalf of local restaurants, making for a fascinating foreground to your shots. Alternatively, head to the beach in the evening to photograph fishermen heading out for the night. 
Photo focus: Framing. Hone your landscape photography skills with help from the Vietnam in Focus team. We can help you frame scenery and balance the contrasting colours or brightness of different parts of the shot.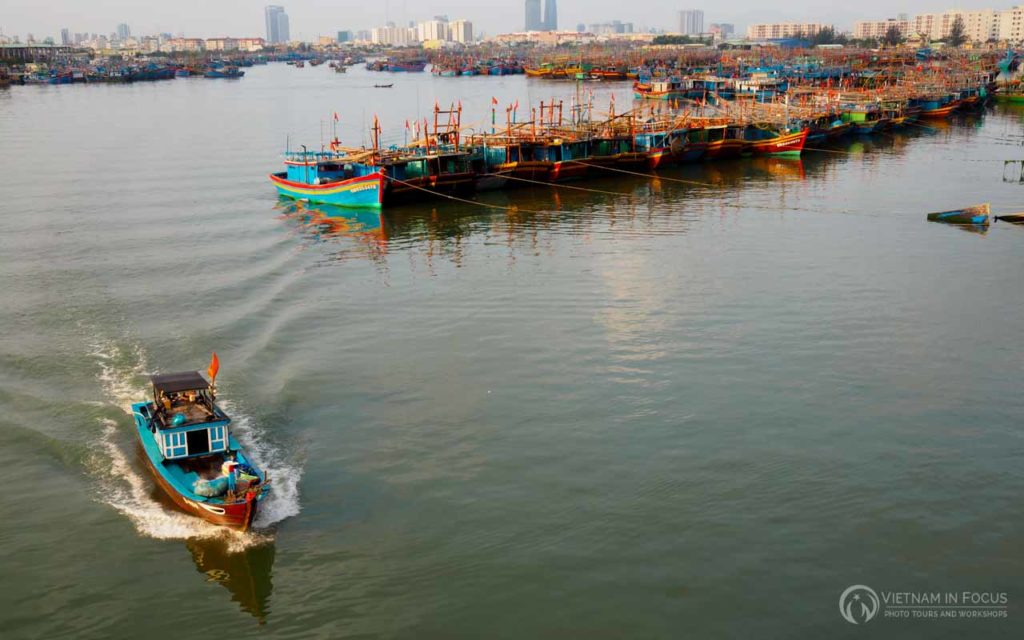 In contrast to small-town Hoi An, Danang is the largest city in central Vietnam and has plenty of wide boulevards, impressive skyscrapers and, of course, its famous fire-breathing Dragon Bridge. Whether you choose to take the elevator to the top floor of a rooftop bar or hike to a viewpoint, there's plenty to capture from great heights.  And the many bridges crossing the Han River make for spectacular vantage points on city life. 
Photo focus: Landscape shots. Practice your landscape photography with a view across the whole land. We will give you a hand picking the best angles, framing and focus points.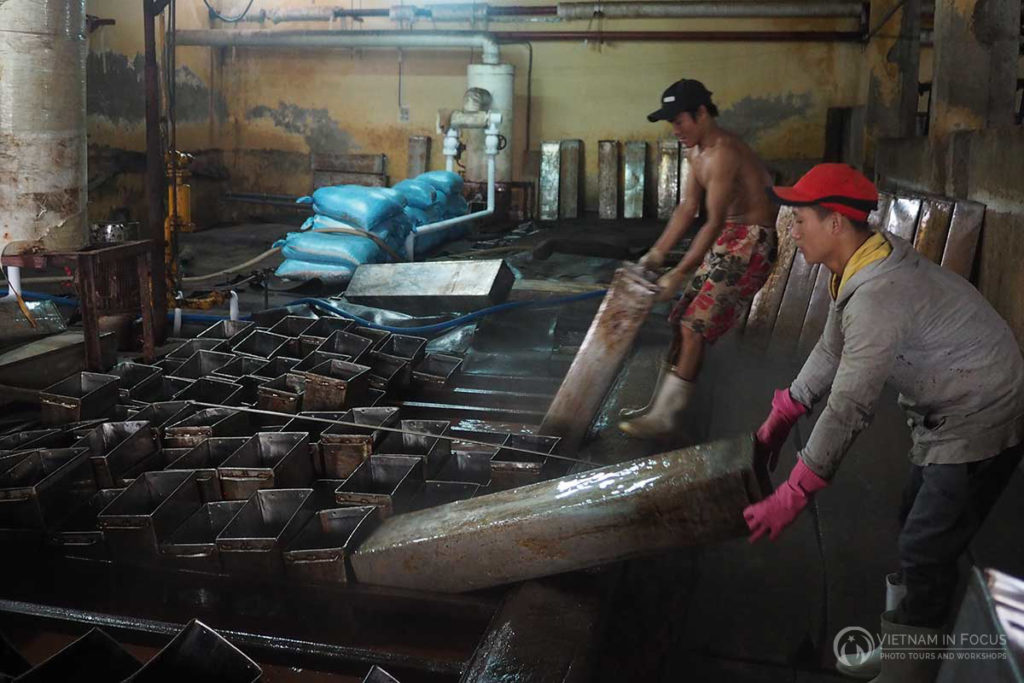 There's no doubt that Hoi An takes the cake when it comes to beautiful farmland and rice paddies. But Danang may just have the upper-hand on more dramatic countryside scenery. The Marble Mountains, five marble and limestone mountains, and Lang Co lagoon, are two of the most famous spots to visit outside of the city centre. These unusual sites have plenty of photo opportunities, especially if you enjoy capturing sprawling landscapes.
When shooting in the countryside, look for very simple objects to centre your pictures.  To work your "Zen" landscape, keep everything down to a minimum, and leave out objects which you feel add chaos to your image.
Photo focus: Depth of Field. With so many elements to shoot at these fascinating sites, there's no better time to experiment with your camera's depth of field. We'll show you how to use depth of field to capture alternative images of classic destinations.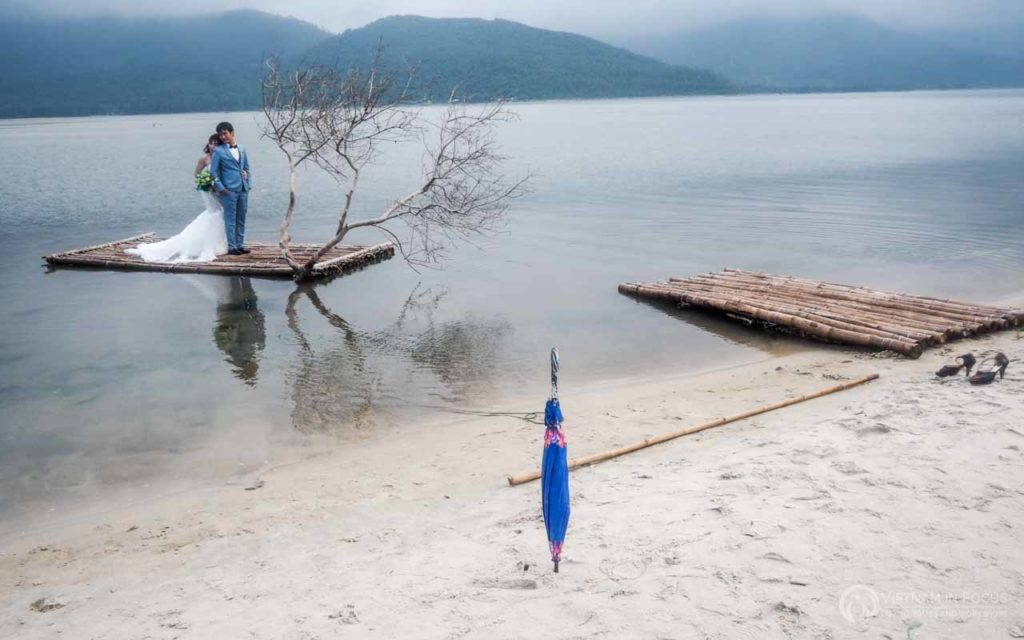 Don't forget about the countryside
As ancient trading ports, both Hoi An and Danang have plenty of little corners to explore.  But while in heavily touristic Hoi An you'll have to barge shoulders with the crowds (and risk getting your eye poked out with a selfie stick) in Danang you pretty much have the city to yourself.  Wandering the streets, markets and bustling harbour, you'll capture plenty of shots of real daily life if you venture into those hidden corners.
Photo focus: Exposure. It's time to get technical! The Vietnam in Focus team will help you get the most out of your camera by teaching you more about different shooting modes and camera settings. It doesn't matter what kind of camera you have, there are always elements to experiment with.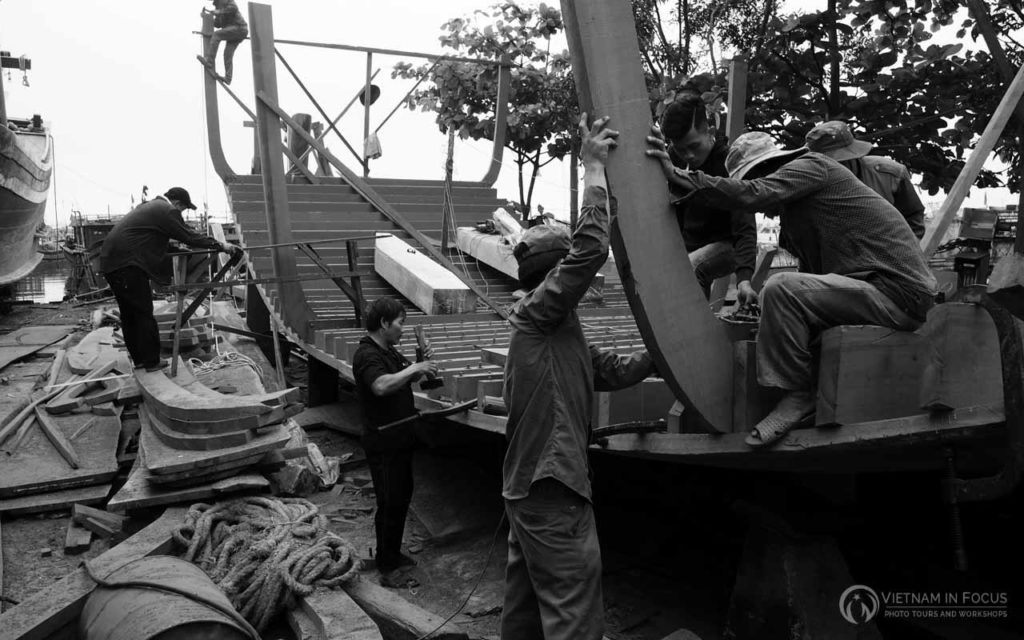 Danang has far fewer international tourists than Hoi An, so you'll often find locals more open to being photographed.  Danangers are renowned for their friendliness and hospitality, making it a great place to get involved in local life, and this is perfect for working on your people photography.  
The city has plenty of bustling markets, but a great place to check out is Danang Port.  In the early morning, it's a hive of activity, with ice-loaders, boat-builders and dockers already hard at work.
Photo focus: Candid photography. The best photos of day-to-day life often look as if anyone could take them. But it can be quite a challenge to take artistic shots of mundane moments. We'll help you use an artistic eye to recognise and capture shots of local life in Danang.