Northern Vietnam with my Olympus OMD
I am a landscape and underwater photographer from a small island in the middle of the Indian Ocean; an external territory of Australia, called the Cocos (Keeling) Islands.  As much as I love these two genres, I am totally captivated with travel photography; capturing people as they go about their everyday lives, having the creative freedom allowing me to totally immerse myself in the unique surroundings.
Having such a light kit, compared to my earlier years lugging a full frame Nikon and lenses, I was able to carry a variety of lenses without any challenges of backaches and sore necks that I use to suffer. I'm not a spring chicken anymore, so anything to make life easier is definitely pleasing. Travelling with my Olympus kit was a joy.  Being able to scramble down some fairly steep terrain and walking uneven tracks was so much easier than in the past.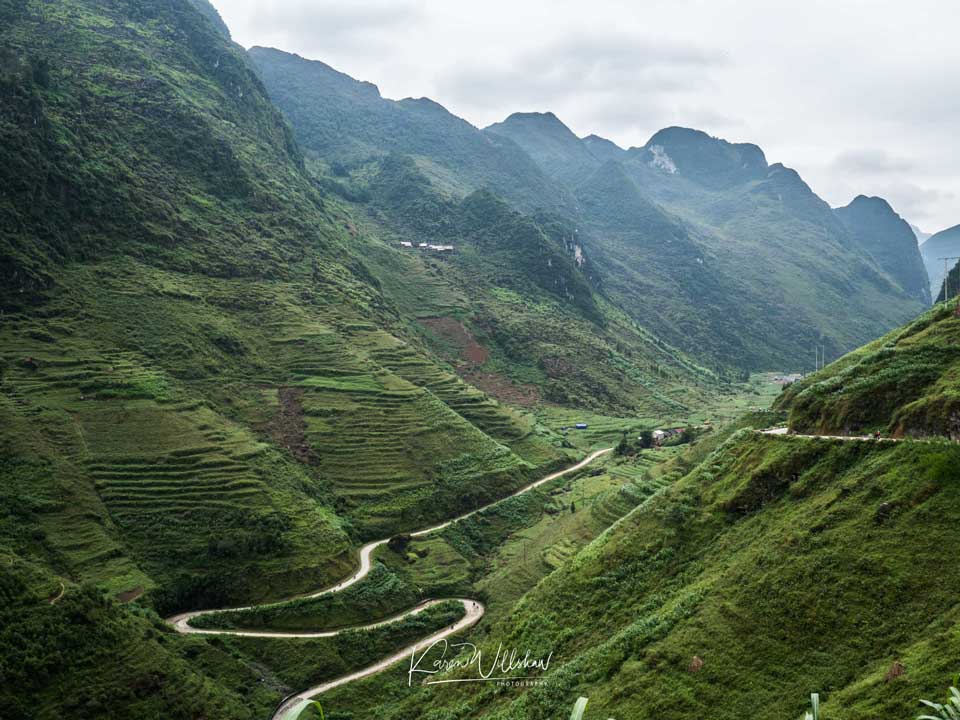 I use a harness by www.trekking.fr that enables me to have both hands free, whilst keeping my camera safely attached to my person and in easy reach to capture "that" shot.  My choice of backpack is a small Mindshift Rotation 16 litre Trail that easily fitted all my lenses, spare camera body, Nisi filters and batteries.  My tripod is a carbon fibre Feisol Tournament CT-3442 and ballhead; again it is very light but sturdy and folds back on itself for easy storage.
The quality of images straight from the Olympus 4/3rds is superb, with bright colours, crisp, clear and sharp.  My go-to lens is the 12mm-40mm Pro f/2.8; it pretty much covers all bases from wide angle, to mid telephoto and has excellent capabilities for macro.
For extra reach I use the 40mm-150mm Pro f/2.8.  Once again, it is an excellent lens and having the 2x crop factor of the EM1MkII, in full frame terms gives me 80mm-300mm coverage, perfect for capturing workers in the field without disturbing them.  This lens kept disappearing onto someone's Olympus EM10, however I won't mention names, will I Colm!!
Being such a small camera compared with my old Nikon D700, it is perfect for street and portraiture work, as it is so discrete and less intimidating, especially when using the smaller prime lenses like the 17mm and 25mm f/1.8. Both of these lenses have excellent optics and I find their bokeh pleasing to my tastes. The focus is extremely quick whether using the EVF or rear screen and I find its low-light capabilities to be excellent.
During the Northern Vietnam trip, we travelled through some incredibly beautiful and rugged scenery, shooting mountains, rivers, waterfalls and caves.  We visited villages, meeting the amazing Ethnic Minority, watched children play, walked around huge markets and cruised around Ba Tu Long Bay.  It was so much fun using the Olympus system in all these places.
I use the Olympus micro 4/3rds professionally and socially and have no regrets whatsoever moving from a full-frame system to this mighty compact kit.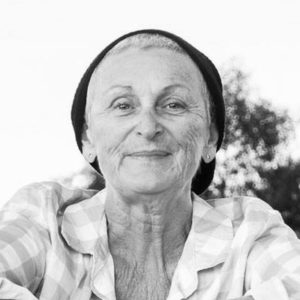 Karen Willshaw is an Australian photographer mainly focusing on underwater and landscape photography.  An avid adventurer, she has joined Vietnam in Focus on two epic photo tours, and is due to return for a third in April 2018.  She is an Associate of the Australian Photographic Society and has won several international awards for her work, including from National Geographic.  She lives on Cocos (Keeling) Island, in western Australia.