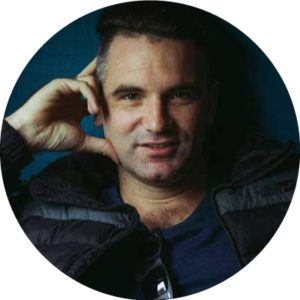 Alex is co-owner and General Manager of Vietnam in Focus.  He co-founded the company in 2012.
Not a photographer, but an avid traveler, Alex designs and plans all Vietnam in Focus tours in conjunction with the photography team.  He has explored the length of breadth of Vietnam in his 12 years here, is fluent in Vietnamese, and has appeared on Vietnam TV many times to discuss his experiences in travel and culture in the country.  He has also helped numerous international media organizations with insights and planning support, including Globe Trekker TV – for the Vietnam episode of the hit series Tough Trains – and Lonely Planet.
Alex's writing about Vietnam has featured in The New York Times and North American Review.  In 2013, he edited the book Survivors of Trafficking in conjunction with the NGO Peace House Shelter.  He recently contributed introductory texts on photography, travel and culture in Vietnam to Fokion Zissiadis's forthcoming photography book Unseen Vietnam (Rizzoli Press).
He lives in Hanoi with his wife Hai Yen, son Robin and two dogs Mai and Chau.